#BRIGHTPINKLIPSTICKDAY
Friday 20th of September 2019
We're Stronger Together!
As Australia's only preventative health hub, we're asking women and their families, to commit to a life-saving conversation about their breast and ovarian cancer risk this Bright Pink Lipstick Day.
Get Involved!
Buy your exclusive Pink Hope lipstick set and take a snap using the hashtags #pinkhopeaus ?#brightpinklipstickday

Host a fundraiser at home, work or school

Set up an online fundraising page
Fundraisers are not only a great way to get people together, but the funds raised through Bright Pink Lipstick Day enable Pink Hope to invest in critical life-saving programs and support services.
By donating to Pink Hope, you are supporting our life-saving mission of providing all Australians with the tools and resources to know their risk of breast, ovarian and prostate cancer.
100% of website donations are utilised on our life-saving mission & advocacy efforts, no admin costs.
"BPLD is a timely reminder for me to connect with my friends about the importance of having meaningful conversations with family" – Kate, Pink Hope Community Ambassador
"All it took was five minutes for me to know my risk using Pink Hope's 5 questions." – Lauren, Pink Hope Community Ambassador
"BPLD is a great opportunity to raise fund for an organisation that was there for me when I needed it the most" – Paula, Pink Hope Community Ambassador
Pink Hope wants everyone to not only share a conversation about their family health history with their loved ones, but to go to the Pink Hope website and?assess their own breast and ovarian cancer risk? Using our incredible life-saving tools, such as;
& our
Raised so Far
$0.00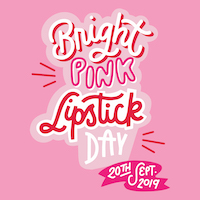 $0.00